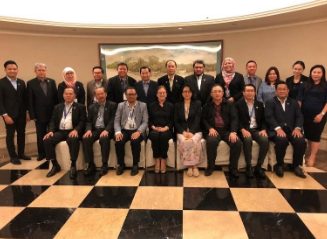 NS Workshops are designed for groups interested in applying the NS framework and the NS exploratory cycle in their own context to address issues of particular interest to them.
The New Synthesis (NS) workshops are designed for a particular organization. They aim at generating solutions to real-life public challenges. No two workshops are the same.
---
What to expect from a NS Workshop?
The sessions are facilitated by PGI President, Jocelyne Bourgon with the assistance of certified facilitators.
During NS workshop (s), the participants learn about the concepts of positioning, leveraging, engaging and synthesizing, and apply the concepts during group exercises.
Group exercises are selected and designed in collaboration with the host organization to ensure the relevance for the participants.
International examples are used to illustrate how the concepts have been used by people facing similar challenges in other circumstances.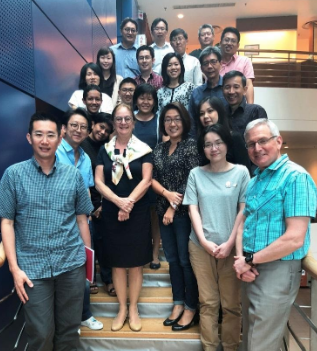 The Goal
The NS workshops are an opportunity to place the NS concepts, methodologies and tools directly in the hands of public sector leaders. They encourage participants to learn through open discussions, real-life examples and to apply the concepts to challenges they are currently facing.
The NS Workshops encourage learning through experience (experiential learning). They are grounded in a participatory approach and they encourage participants to learn from each other's experiences.
The goal of an NS Workshop is to grow practitioners' capacity to explore solutions beyond the conventional and build the capacity of their organizations to adapt to changing needs and circumstances. The NS workshops equip practitioners to build resilient public organizations, institutions, and societies.
The following list is illustrative of work produced during NS Workshops:
If you think that NS workshops would be relevant to your needs contact us and an agent will get back to you shortly.