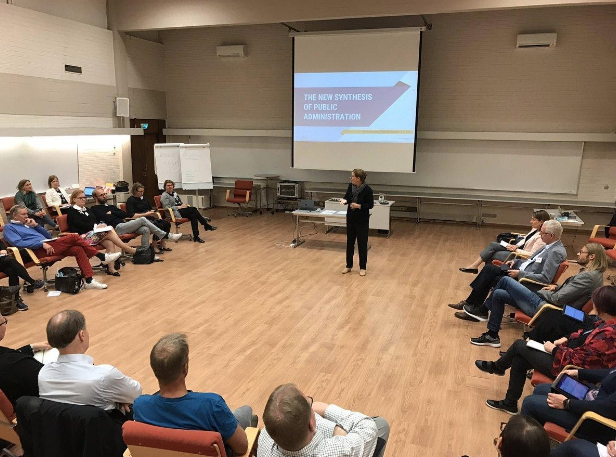 PGI maintains ongoing relationship with selected public organizations through fellowships multiyear agreements and other arrangements.
Partnership arrangements are tailored to the interest of the host organization. Multiyear agreements allow for deeper relationship and to oversee changes over an extended period.
Organizational capacity building consists of multi-year relationship between PGI and a public organization. The focus on this partnership is tailored according to the organization's needs. PGI's main focus is to build the adaptive capacity of the organization to invent solutions to the complex and intractable problems they are facing.
---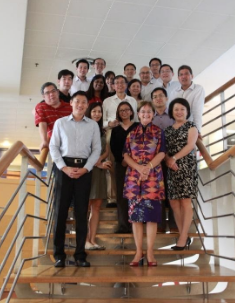 It may include:
Roundtable discussion providing a safe space for unconstrained discussion among public sector leaders.
In camera sessions on hot topics of mutual interest
Shared research and workshops on topics of mutual interest
Etc.
---
The initial New Synthesis journey started with 6 country partners, and the network has been expanding since.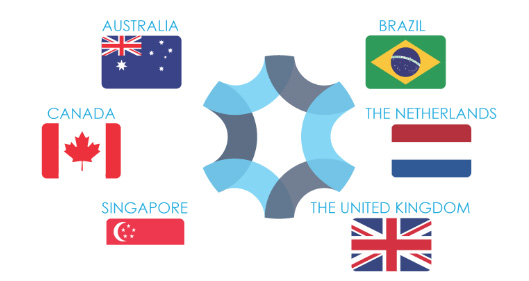 The following is a list of selected documents generated in the context of multiyear partnerships:
Cleaning the Capital Campaign: Communities proudly beautifying Ottawa
PGI, Canada, December 2018
Canada's Smart Cities Challenge: Harnessing innovation through community engagement
PGI, Canada, August 2018
Early Warning System Foresight in the Rijkswaterstaat, The Netherlands
Mauricio Nothen & Erna Ovaa (Rijkswaterstaat), The Netherlands, November 2017
Youth Protection Amsterdam Region, Every Child Safe Forever
Marc Dinkgreve, The Netherlands, March 2018
Overcoming Poverty Together: New Brunswick citizen-centric perspectives
PGI, Canada, November 2017
The Vejle Resilience Strategy
Jonas Kroustrup & Rachael Calleja, Denmark, August 2017
Kolding – We Design for Life
Ulrik Jungersen & Rachael Calleja, Denmark, August 2017
PGI, Singapore September 2014
Singapore Prison Service: From custodians of prisoners to captains of life
Lena Leong, Singapore, 2012
National Health Conferences and Participatory Processes in the Brazilian Federal Public Administration
Elisabete Ferrarezi & Mariana S. De Carvalho Oliveira, Brazil, 2011
Victoria Bushfire Reconstruction and Recovery Authority: A case study on agility and resilience
State Services Authority, Government of Victoria, Australia 2011
SARS Revisited: Insights from Singapore
Dr. K. U. Menon, Singapore, 2011
Rotterdam Tarwewijk, A Resilient Neighbourhood?
Bart Litjens, Mark Rouw, Rob Hammenga & Igno Pröper, The Netherlands, 201
Public Safety Centers in the Netherlands
Jouke de Vries, Harry Kruiter & Martin Gagner, The Netherlands, 2011
The Brazilian Innovation Award: Identifying government practices that contribute to the improvement of service delivery
Clarice G. Oliveira, Brazil, 2011
Bolsa Família Program: Funding families for development
Frederico Guanais, Brazil, 2011
A Public Service Renewal Agenda for the 21st Century: The New Synthesis Project
Bourgon, United Kingdom Roundtable Report, London, UK, November 2011
Preparing Government to Serve Beyond the Predictable: The New Synthesis Project.
Bourgon, Singapore Roundtable Report, Singapore, September 2010
Governance in the 21st Century: Using Government Authority and Collective Power. The New Synthesis Project.
Bourgon, Brazil Roundtable Report, Rio de Janeiro, Brazil, July 2010.
Achieving Public Results: Societal and Civic: The New Synthesis Project
Bourgon, Canada Roundtable Report. Ottawa, Canada, May 2010
Resilience and Emergence in Public Administration: The New Synthesis Project.
J. Bourgon, the Netherlands Roundtable Report, the Hague, the Netherlands, March 2010