PGI's work focusses on three core streams:
A Research Stream
Researchers conduct scholarly research to explore emerging ideas from a diversity of disciplines that are relevant to governing in the 21st century.
A Leadership Development Stream
Leadership development professionals create, facilitate or deliver leadership development workshops designed to respond to the needs of a particular organization in various parts of the world. Each workshop is unique.
An International Stream
PGI works with country partners to test new ideas in practice and to merge the theory and practice of public administration. This work is at the heart of the New Synthesis of public administration.
Since its inception, PGI has had the good fortune of counting on the support of a mixed team comprised of experienced managers and students in advanced studies.
---
Vice President
Michel Bilodeau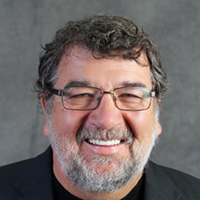 Michel Bilodeau had a long and distinguished career in hospital management, including 18 years as CEO of large teaching hospitals. He oversees the general administration of PGI while working as a consultant and advisor in the healthcare sector. Most recently he has served as Acting CEO of Bruyère, and Kemptville District Hospital. He served as Special Advisor to the Ontario Minister of Health on the James Bay area hospital.
He is a frequent contributor to social media. His latest activities can be tracked on LinkedIn
Learn more about Michel Bilodeau speeches and articles:
---
PGI Collaborators, Students and Alumni
PGI collaborators generally join us for a cycle of 2 to 5 years; during that time, they contribute their expertise, generate original research, and gain a leading edge experience in public governance and public administration. Many of them continue their career in leadership positions in the public sector in Canada or abroad.
The PGI alumni network celebrates the achievements of all those who contributed to the NS journey. PGI has benefited from the contribution of experienced public sector leaders as well as Ph.D. and master's degree students over the years.
(Section under development)
---
Experienced Practitioners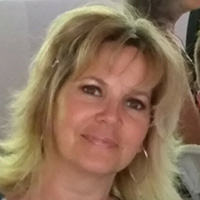 Marie Blythe-Hallman
(Ph.D. Candidate)
Marie is a professional researcher, writer and strategic advisor, with 20 years of experience working freelance for the Government of Canada. She holds a Master's Degree in Political Science from Wilfrid Laurier University, and completed coursework for her PhD in the School of Public Administration and Public Policy, Carleton University.
---
Patrick Boisvert
Director of Research at the Canada School of Public Service
Patrick has a vast experience in management and leadership development with the Canada School of Public Service (CSPS). He currently serves as Director of Research at CSPS.
---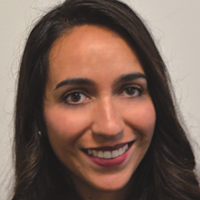 Grace Corona
Grace Corona is an international and public relations professional with years of experience working at embassies and in multilateral settings. She holds a Bachelor's Degree in International Relations, and is fluent in Spanish, English and French.
---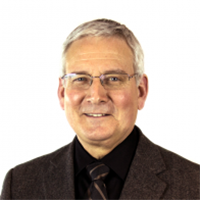 Marcel Chiasson
Marcel Chiasson is an experienced senior public sector leader. Marcel worked for Public Works, Government Services, Treasury Board and Correctional Services.
He brings thirty years of experience in operational and strategic management. He has in-depth experience in business transformation, change and governance, process improvement, performance management, horizontal reviews and acquisitions. Marcel holds a Bachelor degree in Theology and Arts (Literature, History and Mathematics).
---
Geoffrey Dinsdale
Geoffrey was director of research with PGI during its expansion phase. He has a vast experience with the Canada School of Public Service (CSPS) and the Treasury Board of Canada. He currently serves as Principal Analyst at Public Health Agency of Canada.
---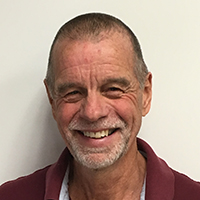 Brian Johnson
Mr. Johnson collaborated with PGI during the first phase of the NS Initiative. He possesses a vast experience in the public sector, having served at the executive level in line departments and central agencies.
---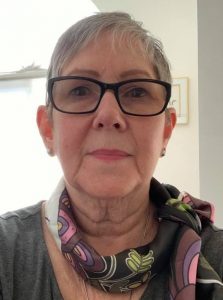 Andree Larose
Andree LaRose has a vast experience in corporate services in government. She worked on the New Synthesis initiative as Director of Special Projects. She developed a partnership program and worked with key internal and external partners. Andree currently works as a consultant.
---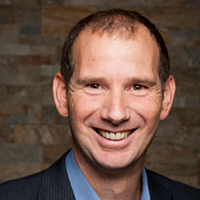 Dr. Peter Milley
Dr. Milley has significant professional experience in executive leadership development, policy research, and workplace learning from a successful career in the Canadian federal public service and post-secondary institutions. Prior to joining the Faculty of Education at the University of Ottawa in 2013, Dr. Milley was Director of Research for the New Synthesis in Public Administration project (2009-2011). Dr. Milley has a Ph.D. in educational administration.
---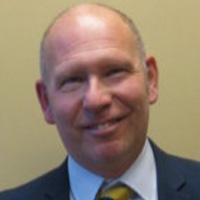 Dr. Michael A. O'Neill
Michael A. O'Neill has experience in public governance, executive leadership development, policy research, and workplace learning acquired over a 20-year career in Canada's government, the OECD, the University of Ottawa and the École nationale d'administration publique.
---
PGI Alumni
Ama Adu Arthur
---
Ian Allan
Ian Allan contributed to the New Synthesis Fieldbook. Ian has an MA from School of Public Policy and Administration, Carleton University. He holds an MA in Philosophy from Queen's University, and a BA in Philosophy from Concordia University. He currently serves as a Senior Analyst at Infrastructure Canada.
---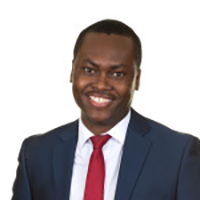 Dr. Raynold Alorse
Raynold is a Joseph-Armand Bombardier Canada Graduate Scholar, a Nelson Mandela Distinction Fellow. Dr. Alorse has a Ph.D. from the Department of Political Studies at Queen's University where he specialized in International Relations and Comparative Politics. He currently serves as a Junior Analyst/Economist at Finance Canada.
---
Ahmad Akkaoui
---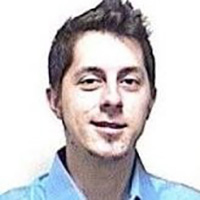 Kaylan Brunet
Kaylan is currently working as an internal sales representative at AVD Drills.
---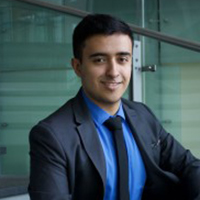 Felipe Cabrera
Felipe Cabrera has a Bachelor's degree in Political Science from Concordia University in Montreal. During his studies, he has worked with several organizations including United Nations Environment Program, International Ethnic Association Council and the Latin American Student Association. He is responsible for communications and international relations.
---
Dr. Rachael Calleja
Rachael has a Ph.D. from the Norman Paterson School of International Affairs, Carleton University. Rachael holds a BA in History and Political Science and International Development from McMaster University and an MA in Political Science from the University of Guelph. She contributed to the "Introduction to the New Synthesis" as part of the Executive Leadership Program and to the Users Guide for Practitioners.
---
Abigail Campbell
Abigail is a skillful policy research analyst. She currently serves as a policy analyst at Natural Resources Canada. She has a master's degree in international relations.
---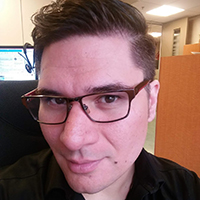 Dr. Christopher Gunther
Dr. Gunter has over a decade of public policy and labour research experience. Prior to joining PGI, he worked for the Public Service Alliance of Canada, the Department of National Defense, and the University of Ottawa where he taught Public Management. He was also a visiting professor at the Universidad de La Salle Colombia. Dr. Gunter has a Ph.D. in Public Administration from the University of Ottawa, and a Masters in Policy Studies from the University of New Brunswick.
---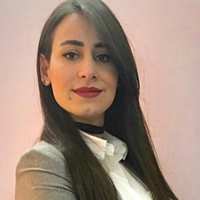 Nisrine Dandache
Nisrine Dandache, a Ph.D. of Economics student with experience in quantitative and qualitative research, data analysis, and forecasting.
Teaching is her passion. She gained experience in teaching as a graduate teaching assistant. Currently, Nisrine is a member of the PGI team. She is also working as a data analyst at Employment and Social Development Canada (ESDC), and is a research assistant at Carleton University.
---
Marian Gure
Currently serving as Deputy Director at Innovation, Science and Economic Development Canada.
---
Harold Jalkema
---
Dr. Farzana Jiwani
---
Anju Kandathil
Currently serving Programmer Analyst at Global Affairs Canada.
---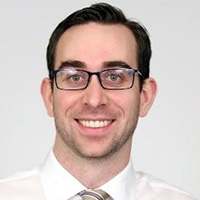 Mathew Klie-Cribb
Mathew has a master's degree in international relations. He contributed to advance NS research work. He is currently serving as policy/market analyst at Natural Resources Canada.
---
Kofi Kobia
Kofi has a master's degree in international development. He contributed to generate research and case studies. He is currently serving as Sr. Project Leader at Innovation, Science and Economic Development Canada.
---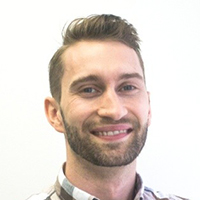 Henri Kuschkowitz
Henri developed the initial website for the NS-6 Initiative. He is also responsible for the design of the first NS book. He currently works as Chief Product Officer at IMRSV Data Labs
---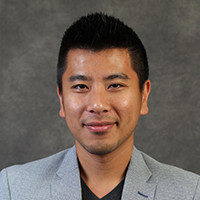 Gar Lam
Gar has studied Interactive Multimedia and Design at Carleton University, a program which focuses on the entire design process from initial concept all the way through to final realization. He has done graphic design for CHEO and developed interactive applications for the Canadian Museum of History.
---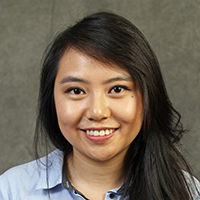 Queena Li
Queena has been a freelance graphic designer for many years, specialising in brand identity design, print and logo design. She has helped to develop the online presence of businesses and organizations of all sizes across Canada. Queena completed her MA at the Norman Paterson School of International Affairs. Queena holds a BA in Political Science and English Literature from the University of Waterloo.
---
JS Macdowell
---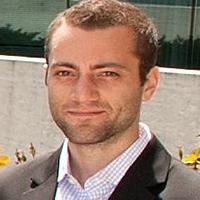 Dr. Uri Marantz
Uri conducted original research for NS. He is currently serving as Policy Advisor at Public Safety Canada & RPL Placement Coordinator for the Government of Canada
---
Dr. Yulia Minaeva- Ph.D.
Dr. Minaeva initiated new research work for the NS initiative.
---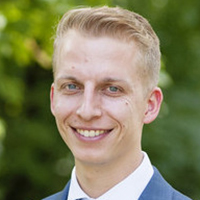 Jason Minor
Jason was an active member of the NS research team. He has a master's degree and is currently serving as Policy Analyst at Environment and Climate Change Canada.
---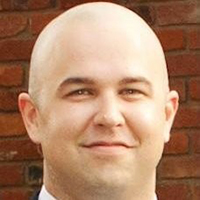 Dr. Eric Nelson
Eric was director of research for the NS initiative. He conducted original research in the field of public administration. He is a Professor at the School of Political Studies in the University of Ottawa.
---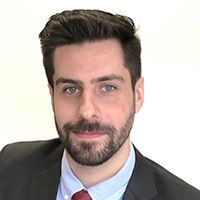 Mauricio Nothen
Mauricio possesses numerous years of experience in the public sector and has held program management and advisory positions in the municipality of Porto Alegre, Brazil. Mauricio played a key role in the PGI research areas identified for 2017 on civic capacity building and collective problem solving. He is currently serving as Policy Analyst at Crown-Indigenous Relations and Northern Affairs Canada.
---
Blair Parson
---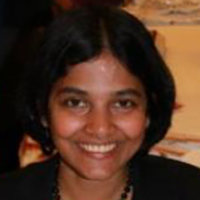 Rishanthi Pattiarachchi
Rishanthi holds an MA in Public and International Affairs from the University of Ottawa, a BA specializing in Monetary Economics from the University of Colombo, Sri Lanka, and a Law degree from the Sri Lanka Law College. She has worked as an Economist in Sri Lanka and Canada, and as an attorney-at-law in Sri Lanka. Her work informed the New Synthesis Initiative and PGI research publications. She was essential in the success of NS workshops in Malaysia.
---
Ashley Pereira
---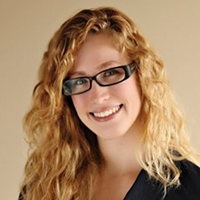 Jacqueline Stesco
Jacqueline conducted research work in support of NS workshops and the development of case studies. She is currently servings as a Director in the Government of Canada at Public Services and Procurement Canada, as Risk Management Professional. Prior to re-joining the public service, Jacqueline worked at EY as a consultant specializing in helping private companies and municipal, provincial and federal governments and achieve their objectives.
---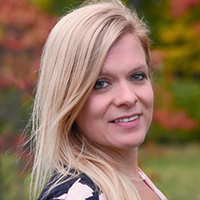 Rebecca Wakelin
Rebecca possesses a master's degree in adult education and is currently completing a Ph.D. in education. She has 10 years of experience in training, learning and curriculum development and is currently a consultant in curriculum development at Algonquin College in Ottawa. Rebecca contributed in converting NS concepts into learning modules and learning tools. The result of this work has been used by facilitators conducting NS seminars, labs and workshops in Canada and abroad. She is currently an educational developer at Algonquin College of Applied Arts and Technology.
---
Patrick Wilson